General
Female Protect was developed for women and their needs and contains, among other things, important micronutrients for you and your body. The well-founded combination of iron, folic acid, vitamin B6, vitamin C and L-carnitine has been tailored to the female organism. The individual ingredients complement each other and are sensibly dosed. Even across products, we take great care to ensure that there is no risk of overdosing when combining individual products, for example from the base (Essentials O3-D3-K2 and Mineral Complete) with Female Protect.
When is Female Protect useful?
If you want to stop taking the pill or have already stopped taking it to support the body in its own hormone production.
If you have an irregular or absent period as a side effect of a suboptimal nutrient intake, for example.
If you feel weak and tired and want to support your immune system.
An irregular or absent period does not have to be caused by illness. It can also simply be a suboptimal or inadequate nutrient intake or an increased need due to stress (physical / psychological) of nutrients essential for the cycle. Nonetheless, if you have irregular or absent periods, you should also check with your doctor to see if there is a pathological cause.
Ingredients
Iron
Adequate iron intake is particularly important for women. According to the National Nutrition Survey II, 58%, i.e. more than every second woman, did not reach the recommended daily intake of iron. Looking at younger women under the age of 50, as many as 75% did not reach the recommended iron intake. Women's bodies lose 30-180 ml of blood every month due to menstruation - which is accompanied by a not inconsiderable loss of iron.
As iron has been proven to contribute to normal energy metabolism and normal oxygen transport in the body, it is important to ensure an optimal supply. Iron also contributes to the normal formation of red blood cells and haemoglobin as well as to normal cognitive functions, including learning, thinking and attention.
To help you meet your iron requirements in addition to your diet, Female Protect capsules provide you with 10mg of bioavailable iron per day.
We have added vitamin C to our Female Protect so that your body can absorb the iron even better. The vitamin has been proven to increase iron absorption and protect your cells from oxidative stress - scientifically confirmed by the European Food Safety Authority (EFSA).
Folic acid
We have also added folic acid to our Female Protect due to its numerous positive properties. Folic acid is certainly known as an important vitamin during pregnancy or for women who want to become pregnant. This is because the vitamin plays an important role in the development of the child. Folic acid contributes to the growth of maternal tissue and has a function in cell division.
It should not be forgotten that folic acid is not only essential during pregnancy, but also supports important bodily functions. Like iron, folic acid contributes to normal blood formation. Folic acid also contributes to normal amino acid synthesis - the vitamin therefore supports the formation of non-essential amino acids in your body. According to the NVS Il, the supply of folic acid in women is very poor. A full 86% of women did not reach the recommended intake for folic acid. To counteract an undersupply of folic acid, we have added Female Protect Folic Acid. With a daily dose of 50g, a folic acid deficiency is counteracted.
Important: If you want to have children or are pregnant, discuss the dosage with your doctor to find the right dosage. Women who are pregnant or trying to conceive may need a higher dose.
Vitamin B6
To round off our Female Protect, we have added vitamin B6, also known as pyridoxine, in its active form in an appropriate dose. Vitamin B6 has not only been shown to have an influence on healthy energy, protein and glycogen metabolism, but has also been shown to help regulate hormone activity. The vitamin is therefore an ideal supplement for our nutrient preparation specially designed for women.

L-carnitine
The free forms of carnitine contained in Female Protect are mainly found in meat. This is why vegans and vegetarians in particular often suffer from a lack of L-carnitine. Our body can also produce the nutrient independently from the amino acids methionine and lysine. Nevertheless, a deficiency can occur, which is why a selected dietary supplement can be taken. Depending on the form, carnitine is important for different bodily functions: our preparation contains acetyl-L-carnitine on the one hand and L-carnitine tartrate on the other. In order to provide the body with the best possible supply, a daily ration of Female Protect contains a total of 1,578 mg of pure L-carnitine.
Current scientific findings suggest that L-carnitine and acetyl-L-carnitine appear to play a role in a hormone that controls the menstrual cycle - namely LH. L-carnitine is a conditionally essential nutrient. It can be produced by the body in limited quantities. Under certain circumstances, e.g. if the demand increases or if not all the required starting substances for the body's own production are available, it can become an essential nutrient.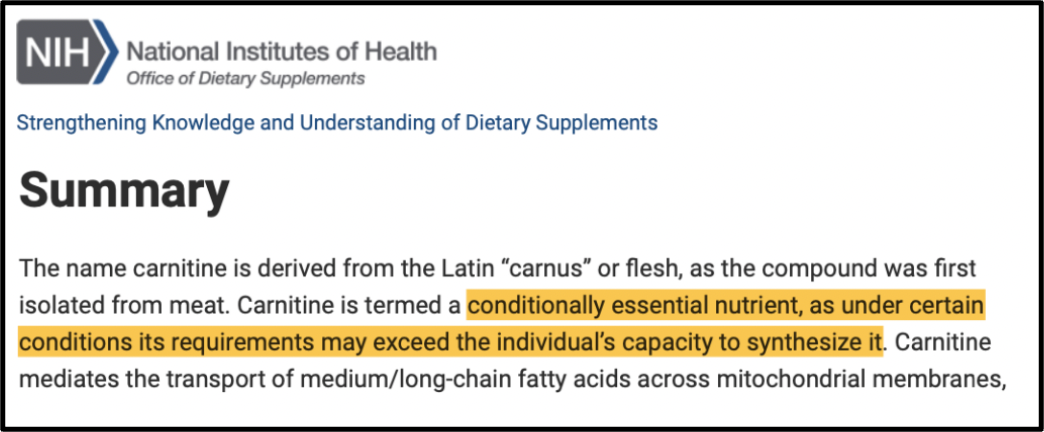 LH is the luteinizing hormone. Among other things, it triggers ovulation in the ovary in women. It is produced in the pituitary gland and plays a key role in controlling the menstrual cycle.
The scientist Prof. Alessandro Genazzani (Center for Gynecological Endocrinology, Obstetrics and Gynecology, University of Modena and Reggio Emilia, Italy) has worked out in his 30 years of research that L-carnitine and acetyl-L-carnitine can have positive effects in the case of absent or irregular cycles due to hypothalamic amenorrhea (absence of the period). Hypothalamic amenorrhea occurs when not enough LH is produced in the hypothalamus. LH, in turn, is essential for the menstrual cycle.
Female Protect FAQ
Do I only need Female Protect if I want to stop taking the pill?
After stopping the pill, we recommend taking Female Protect in addition to Essentials O3-D3-K2 and Mineral Complete to boost the body's own sex hormone production. Please consult your gynecologist for advice. You can also take the Skin Structure Formula if you want to get the most out of your skin.
Can Female Protect be combined with Cycle Balance?
Cycle Balance supports the female body during hormonal fluctuations and PMS. Cycle Balance and Female Protect can also be taken alternately. Female Protect in the first half of the cycle & Cycle Balance in the second half and then switch back to Female Protect after your period.
Can More Female Protect be taken together with ESN Athlete Stack Woman?
Although both products have a different approach, they can be taken together if necessary.