Is my child allowed to eat Chunky Flavour, Zerup and Co.?
You seem to care about your own health, as you seem to use Chunky Flavour, Zerup and/ or Protein Pudding and Co. yourself to eat a low-sugar, high-protein diet.
Now you may be asking yourself the following questions:
Are my kids allowed to snack on my More products?
Do I have to pay attention to anything here?
Are there any restrictions?
Or can I perhaps even make my children's diet more sugar-reduced?
The answer is: Yes, they can snack along - there are basically no restrictions here.
The same principle applies to children as to you: too much sugar is not healthy! So, from the moment you would give your offspring for example sugary yogurt, you can give the sugar-reduced version: Natural yogurt with Chunky Flavour. Proportionally, you should first use much less for your child than for yourself - this is very important for children's taste preferences. But feel free to try it out together.
The comparison: the classic favorite soft drinks of children vs. water with Zerup
To illustrate the topic a bit, we will now draw a comparison between our Zerups and the classic favorites of children. Unfortunately, the typical drinks that children like to consume include: lemonades, iced tea, fruit juices and spritzers.
We would like to show you a few examples of how much industrial sugar is in each of these drinks. As an example we take a classic portion size - 500ml:
Lemonade: 39gr per 500ml Iced tea: 23gr per 500ml Apple spritzer: 30gr per 500ml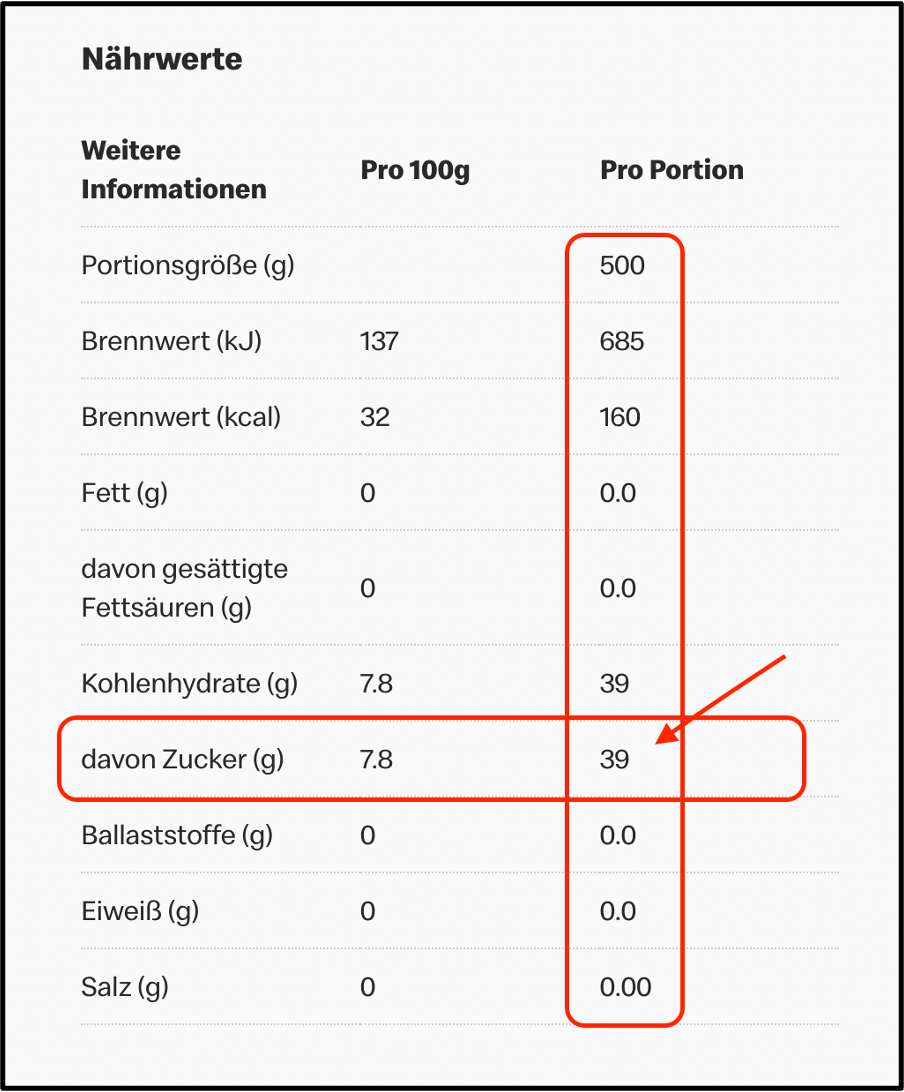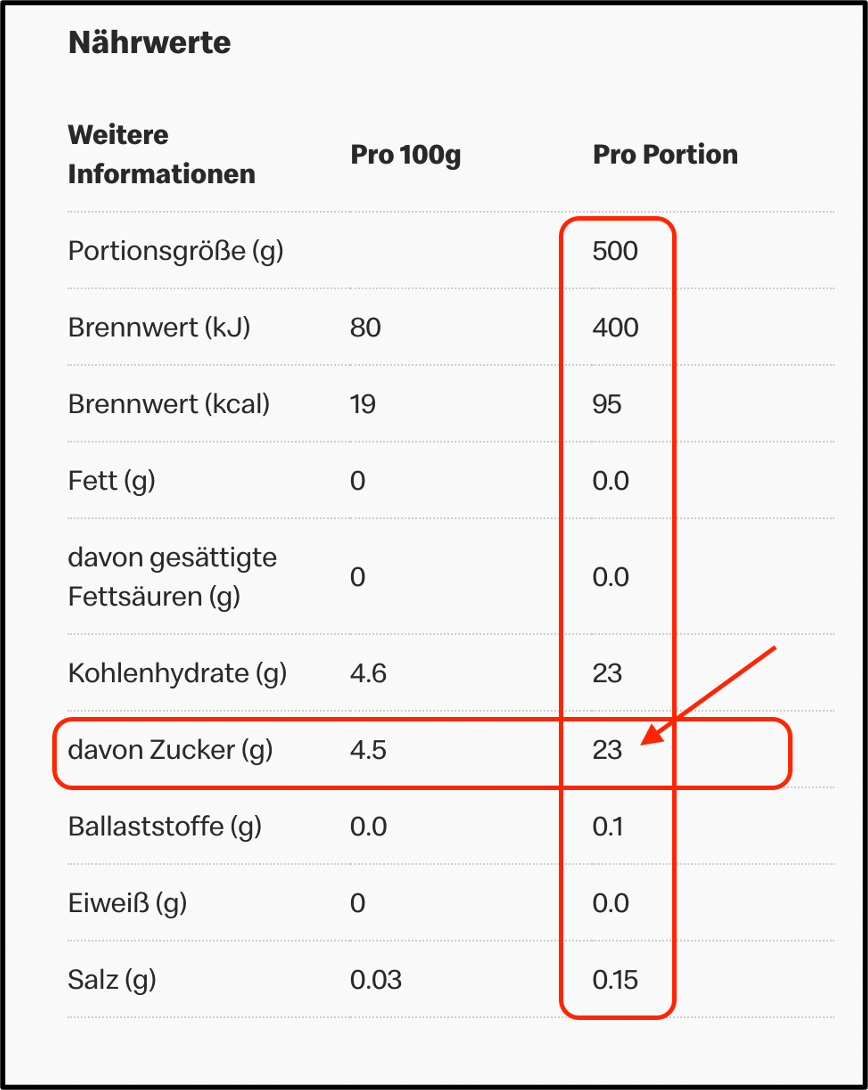 How much sugar does my child save?
For children aged 4 to 6, the WHO recommends a maximum of around 35 grams of free sugar per day, and for children aged 7 to 10, a maximum of around 42 grams. This means that even with a large glass of lemonade, the limits are exceeded or, in the case of older children, almost reached.
With Zerups alone, your child can save on all the unnecessary sugar consumption in drinks, because Zerups contain 0 grams of sugar!
And that's just using the Zerups example. With the Chunky Flavours, the Chunky Cookies and co. you can of course save even more sugar.
And this is the kids' feedback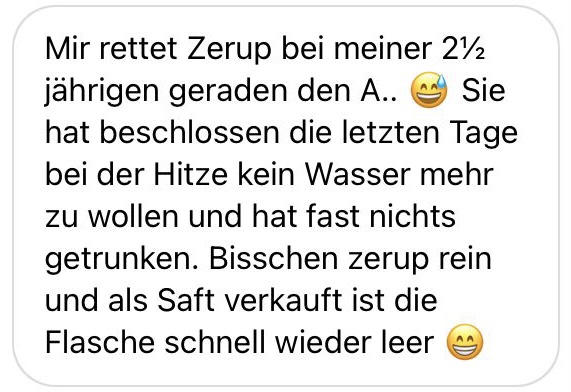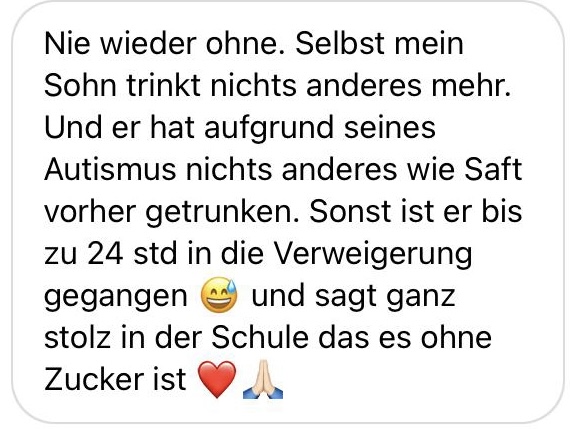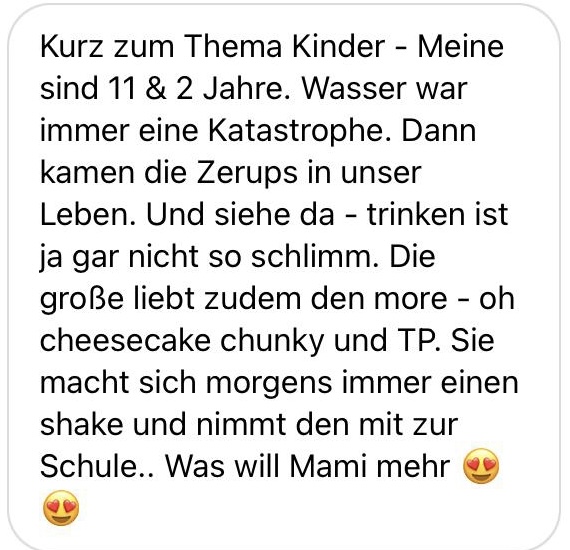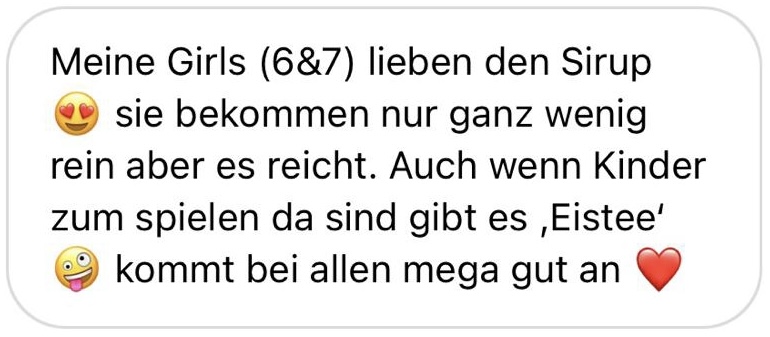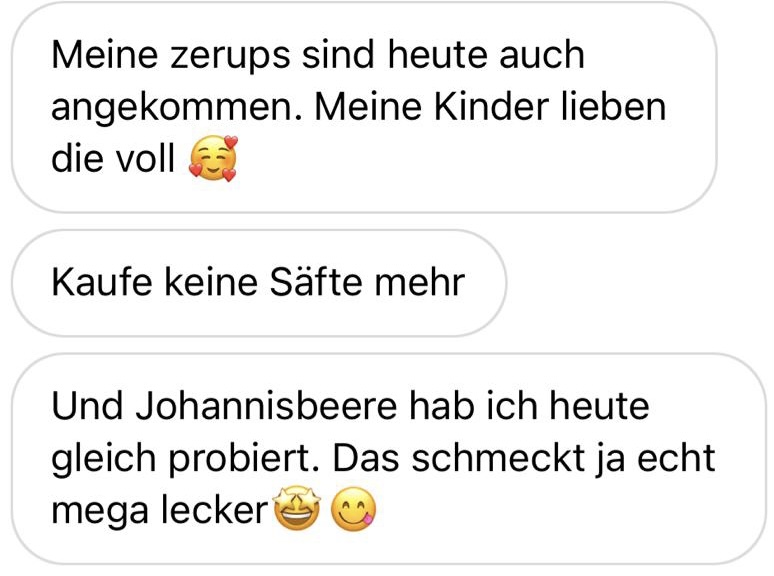 Can my child try my protein shake or protein pudding?
You can let your child try your protein shake or protein pudding, etc. without hesitation, there is no age restriction here, because: your child also eats chicken, cheese, etc., so foods with a high protein content.